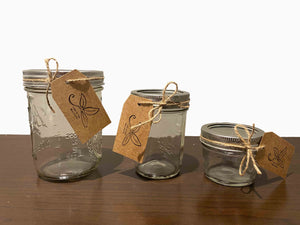 Oneka haircare products are crafted from organic plants carefully chosen for their toning, nourishing, and pH balancing properties, combined with a subtle blend of essential oils.
Angelica & Lavender
Made with Angelica root extract, our Angelica & Lavender Shampoo is known to soften hair. Angelica also has powerful relaxing properties, in addition to soothing scalp irritations.
Known for its powerful regenerating qualities, Lavender essential oil helps repair dry or damaged hair and soothes itchiness due to a dry or irritated scalp. Gentle enough, our shampoo can be applied daily to promote a healthy scalp.
Goldenseal & Citrus
We have combined the shine power and delightful scent of Ylang-Ylang essential oil with Canadian Goldenseal, a boreal plant known for its toning and purifying properties, to offer you a potent blend promoting healthy vigorous hair.

Goldenseal is also known to help fight bacteria and treat external infections, this multi-faceted plant is your ally for clean, healthy hair from scalp to tip!  
Cedar & Sage
Cedar, known for its antibacterial and soothing properties is rapidly absorbed by the scalp, performing a gentle cleaning, balancing greasy hair, and helping reduce hair loss while Sage with its sebum balancing properties works with horsetail and nettle leaf extracts to invigorate and stabilize the pH balance of your hair.
The infusion of sage and nettle also gives your hair more body, eliminating split ends and a lifeless appearance. The toning and soothing qualities of our Cedar & Sage Shampoo are reinforced by tea tree essential oil, an excellent antifungal, and anti-inflammatory agent.
Combining the hydrating effects of calendula, tea tree, cedar, and sage, we have created a winning blend that restores natural beauty and shine to your hair.
Ingredients (Cedar & Sage)
Made from plants grown on our organic family-owned farm, our Cedar & Sage Shampoo is a high-quality, natural product crafted in Canada. It comes from responsible agriculture (permaculture) and its biodegradable formula represents a smart, ecological choice. By incorporating this product into your personal care routine, you take a stand for cleaner & healthier products for yourself as well as cleaner and healthier practices for the environment.
Ingredient List: Purified water, Organic mix of Calendula officinalis (Calendula), Arctium lappa (Burdock root), Salvia officinalis (Sage), Urtica dioica (Nettle leaf), Rosmarinus officinalis (Rosemary), Taraxacum officinale (Dandelion), Equisetum arvense (Horsetail), Angelica archangelica (Angelica), Hydrastis Canadensis (Canadian Goldenseal), C14-16 olefin sodium sulfonate, Cocamidopropyl betaine, Coco-glucoside, Glyceryl oleate, Lauryl glucoside, Decyl glucoside, Glycerine, Panthenol (Vitamin B5), Caprylyl glycol, Ethylhexylglycerine, Polyquaternium-10, Hydrolyzed rice protein, Cannabis sativa (Hempseed Oil), Melaleuca alternifolia (Tea tree) essential oil mix, Citrus reticulata (Mandarine tree), Thuja occidentalis (Cedar), Betula alleghaniensis (Yellow birch), Tsuga canadensis (Hemlock).
All our shampoos are pH balanced, color-safe, vegan, gluten-free, and biodegradable. For use on all hair types.