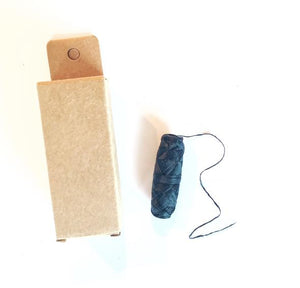 Me Mother Earths' 100% Biodegradable VEGAN dental floss. 1-REFILL ONLY. Spool is 30 M in length. Vegan and cruelty-free unlike silk floss.
Extremely easy to use, comfortable and soothing to your gums. 
100% Biodegradable, breaks down in approximately 60-90 days.
Ingredients: Bamboo Charcoal Fiber, Vegan Candelilla Wax, and Peppermint Essential Oil.
Packaging: Recyclable kraft box & compostable wax paper.